Audio/Visual
Audiovisual equipment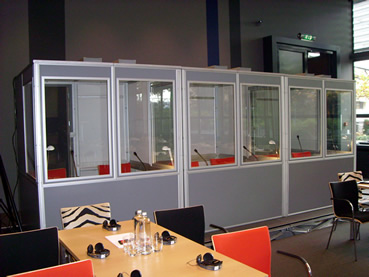 Linguist Link's range of interpretation services would not be complete without soundproof interpreter booths and an advanced array of audiovisual equipment.
Headphones, DCN translation desks, easy-to-use IR-receivers, beamers and modulators; in short, everything you need to guarantee optimal communication, at competitive rates.
More information
Would you like to receive more information about our services or directly book an interpreter?